Are you thinking about starting your own business? Being an entrepreneur can be risky anywhere, but for those in the LGBTQ community, it can be even more of a risk in some parts of the country. If you open a business in a conservative area and people later learn you're LGBTQ, they may stop shopping with you or hiring you for your services. On the other hand, there are some cities where LGBTQ businesses are flourishing. Here are some tips for determining if you've found one of the best places to start your business.
You're in One of these States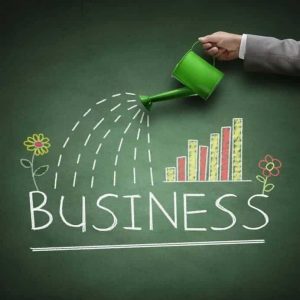 According to a report from the National Gay & Lesbian Chamber of Commerce, about half of all of the LGBTQ-owned businesses are in one of these five states:
California
Florida
Georgia
New York
Texas
These states are known for being great places for small businesses and startups, but they're also known for being home to many large corporations and Fortune 500 companies. Many of these companies are dedicated to hiring a diverse workforce and to helping small businesses by outsourcing work to them or by making them part of a larger supply chain.
The NGLCC Has Certified Businesses in the City
Another thing to look for is if there are NGLCC-certified businesses in the area. While only a small number of LGBTQ-owned businesses have sought certification, it can be helpful to know that there are other businesses owned by members of the community in the area. It's also important to remember that most of these certified companies are medium-sized business. Those that bring in less than $1 million dollars a year rarely seek certification.
Are there Gay and Lesbian Real Estate Professionals in the Area?
Another thing to look for is LGBTQ real estate professionals. If you can find one of these experts in your city, they can often help you network with other LGBTQ professionals. They may also be able to help you find commercial property to lease for your business.
Look for LGBTQ-Friendly Places to Live
Any city that's ranked highly on the HRC list of top LGBTQ-friendly cities could be a good choice for your new business. Just remember that starting a business and looking for a place to live are two different things. For example, San Francisco is very welcoming to LGBTQ people, but it's a very expensive city. Opening a new business there will require much more startup capital than a business in Texas would. Keep that in mind when considering where you want to start your company.