Many cities in Florida are popular with LGBT people, but only three of these cities rated a perfect score in the 2016 Human Rights Committee Municipal Equality Index. This index rated over 500 cities across the country on a number of factors related to LGBT inclusiveness. Out of these cities, only 60 received a score of 100. In addition to its three top scoring cities, the state has a number of other cities that scored fairly high.
Orlando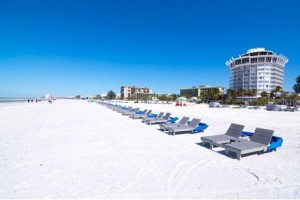 For the third year in a row, Orlando hit a perfect score. The report was released only four short months following the nightclub shooting that made national headlines, and many feel that the index rating was simply another way of confirming the strength of Orlando's LGBT community.
There are many things that put the city at the top of the list. The city has created a protected class for gender identity, protecting those citizens from discrimination. Orlando's domestic partner registry has more than 1,300 registrants on it, one of the largest in the country. The Stand Up Orlando middle school program works to teach students, parents, and school staff about anti-bullying tactics and what to do in such situations.
Wilton Manors
Wilton Manors also celebrated its third year with a perfect score. The city is known for being a popular retirement and vacation spot for LGBT individuals. It was originally designed as an upscale neighborhood, and it has since grown into a city known for shopping, the arts, and community events. It's a nice, quiet city for those looking for a great place to retire that is also very LGBT-friendly. Wilton Manors has been named one of the top five "gayest cities" in the country, too.
St. Petersburg
St. Petersburg rounds out the top scoring cities. The city created a number of ordinances and laws providing the LGBT community with protection from discrimination in 2003. Since then, they have expanded on those protections, most notably with the Points of Pride Proclamation delivered in 2014. St. Petersburg is well-known for its arts and for its beaches.
Other Rankings
Overall, twenty cities from Florida were ranked on the HRC's index. That includes Coral Gables and Daytona Beach, both of which were added to the rankings for 2016. Cape Coral, with a 25, and Port Saint Lucie, with a 30, were the two lowest-rated cities. Many scored well over the national average of 55, including Tampa (86), Tallahassee (92), and Fort Lauderdale (80).