It's true that Millennials have been slow to jump into the home-buying market, but today, these individuals are hitting their mid to late 30s, and many of them are starting to want a house of their own. In fact, surveys have shown that about one out of every three potential buyer is a Millennial. As an LGBTQ home owner, does this help or hurt you when it comes to selling?
Younger Buyers Are Often Very Accepting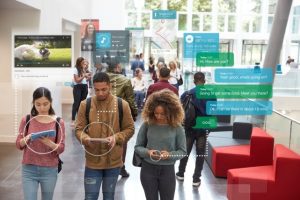 Selling to a younger buyer often means that they're more accepting of the LGBTQ community. That's not always the case, of course, but more often than not you'll find that they don't care what your sexuality is, they're simply looking for the perfect home. That doesn't mean you should leave your rainbow flag flying or pictures of you and your partner all over the house, though. Always follow the rule of de-cluttering and removing personal effects before you show the property, even if you're still living there. You want the buyer to see themselves in the property, not feel like they're invading your home.
Make Your Home Technology-Friendly
Have issues with your WiFi in certain parts of the house? You may want to invest in an extender or repeater and leave it for the new owners. Millennials have grown up in the technological age, and they're going to want to have a home that's technology-friendly. Put in a smart thermostat, add smart switches and plugs, and make other small, inexpensive technology upgrades. It will give your home a wow factor plus make it more attractive to younger buyers.
In Fact, Make Use of Technology to Market to Millennials
When you're looking for a gay or lesbian real estate agent to help you sell your home, make sure the agent you select makes use of online marketing and other online methods of selling your home. Millennials usually start their house search online. You want to make certain that your home is out there, has great pictures, and even has a full virtual tour available. Millennials want to do as much of the work as possible online. Few have the time to visit dozens of houses and decide if a property is right for them. Instead, they go online and quickly cut any property that doesn't meet their needs. If you don't have information about your home online, it's likely to never even be considered.
These are just a few things to keep in mind when you're selling to younger buyers. If you know Millennials are moving into your area, be sure to work with your agent to make your home as enticing to these younger buyers as you can.