Are you looking for a progressive LGBTQ community in Ohio? If so, you may want to look at Cincinnati, specifically the Northside neighborhood. This district is set in the northwest part of the city and was originally called Cumminsville until I-74 was constructed and divided it into two different parts. Today, Northside is known as a progressive, hip neighborhood that's home to many LGBTQ individuals and families.
The History of Northside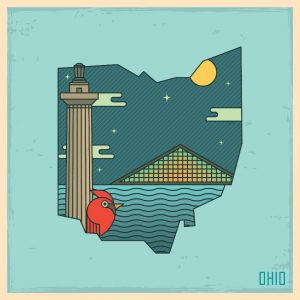 Northside was originally a small, independent settlement, but when the Miami and Erie Canal was built in the 1820s, the population of the area began to rapidly grow. Soon, it was renamed Cumminsville after one of the original settlers, David Cummins. When the town merged into Cincinnati in 1873, it kept the name, but became a neighborhood rather than its own town.
Cumminsville expanded over the next 40 years, bringing in more and more people. However, in the 1920s, a new highway route was built, and people began moving outward to the rural areas and suburbs instead of living in the more populated areas near businesses. This, in turn, meant that most of the businesses moved out of Cumminsville because fewer people were shopping there.
Revival in the 80s and Transformation into a Gayborhood
In the 1980s, housing prices had dropped to much lower than the city average, so people began purchasing these old homes and renovating them. Now known as Northside, the area transformed from an eyesore into a revitalized district. The founding of the Gay & Lesbian Community Center of Greater Cincinnati in 1999 cemented the neighborhood as a gathering place for the city's LGBTQ community. The Cincinnati Pride Parade and Festival was held here for nine years before it was moved downtown. That same year, it was replaced by the Northside Pride event.
In addition to holding its own pride festival for years, Northside is well-known for its Fourth of July parade. In recent years, the Northside Pride has been folded into the Fourth of July celebration, giving the parade a strong LGBTQ feel to it. The many different restaurants and boutique shops that cover Northside are mostly independent, and many cater to the LGBTQ community. A popular farmer's market is also held in the area during the warmer months.
If you're thinking about moving to Northside, you'll find that housing prices have risen. The average sale price is now around $185,000.  That's a bit higher than the $148,000 average in Cincinnati. However, many of these homes have been restored and look amazing. A gay or lesbian real estate agent can help you navigate the Cincinnati real estate market and find the right home for you.