West Hollywood, sometimes called WeHo, is a part of Los Angeles. It's one of the largest and most recognized LGBTQ neighborhoods in the country. More than a third of the population identifies as LGBTQ, and the city was one of the first to incorporate protections based on gender identity and sexual orientation. In addition to being home to many people in the community, West Hollywood is also a major tourist destination, and many visit the city to experience its nightlife, restaurants, and spas.
Where Is West Hollywood?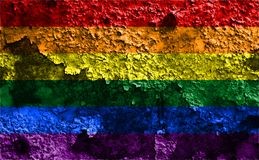 As you might expect, West Hollywood sits to the west of Hollywood and to the south of Hollywood Hills. Unlike some similarly named cities, West Hollywood wasn't a part of Hollywood that grew too big and broke away. Instead, it was founded and formed from unincorporated land. One of the most famous landmarks in WeHo, the Sunset Strip, has actually been used as a major street since 1780! Later, during the 1920s, the land around the strip was developed by casinos and other gambling establishments because the Los Angeles banned gambling. Since the Strip was outside the city limits, it was still legal to gamble there.
The LGBTQ Community in WeHo
West Hollywood's LGBTQ culture had its beginnings in the Counterculture Movement. This movement started in the 1960s and, for the LGBTQ community, reached its peak in the violent raids on the bars on the Sunset Strip. These raids started in 1966 following a number of encounters between members of the community and LA Police. The police eventually began aggressively monitoring gay bars on the strip, which resulted in a number of protests and, eventually, riots. These riots took place several years before Stonewall, and many see them as the first LGBTQ protests to gain significant attention.
WeHo Today
Today, things are much more peaceful in West Hollywood. The city hosts LA Pride and a number of other events. The city's Twitter account says its home to over 25 gay bars, shops, and restaurants. The West Hollywood Library contains a large collection of LGBT literature and nonfiction pieces, while the June L. Mazer Lesbian Archives contains an extensive collection of pieces chronicling lesbian history.
In politics, the city was the first to have a majority of the members of its five-person city council identify as LGBTQ. The city offers a number of free medical services through the Los Angeles Gay and Lesbian Center and the LA Free Clinic as well as offering a number of programs for the elderly through the West Hollywood Senior Center. For these reasons, WeHo is often seen as a great retirement destination for LGBTQ seniors.
If you're considering a move to West Hollywood, contact a gay or lesbian real estate professional today. They will be able to help you navigate the real estate market in the city.