Considering a move to Alabama? If you identify as LGBTQ, this might be one of the last places you want to move. You've heard horror stories of discrimination and hatred, but fortunately, not all of the state is like that. There are progressive, welcoming cities in Alabama, and you'll find a number of gay and lesbian real estate professionals on hand to help you find a great home. Here are some of these cities.
Montgomery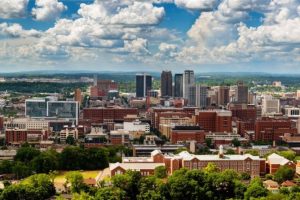 The capital of the state happens to be one of the most progressive not just in Alabama but in the south. Part of this is because it's something of a college town, although it's larger than most. Alabama State University, Faulkner University, Auburn University at Montgomery, and Troy University are all located here. The city has recently renovated and revitalized the downtown area, bringing in new condos and other housing options. The New Beginnings Community Church is noted as being very open to diversity and welcomes LGBTQ members.
Mountain Brook
Just the name Mountain Brook sounds peaceful, beautiful and amazing. This small city is known for its New England-style homes and affordable townhouses. The city has a great view of its surroundings since it's built on a hill. Mountain Brook is also known for being the site of Alabama's first Whole Foods grocery store, so you know you can get great food at a good price.
Tuscaloosa
Despite its odd name, Tuscaloosa is a progressive college town. Home to the University of Alabama at Tuscaloosa, there's plenty of room here for everyone. If you don't want to live near the rowdier university, there are plenty of suburban neighborhoods that are nice and quiet. However, the university is known for its LGBTQ support and is home to the Alliance for LGBTQ Equality.
Mobile
Mobile is another very progressive city. Those who are spiritual can join the congregation of Cornerstone MCC, an LGBTQ-friendly church. The University of Southern Alabama is located here, and the campus has its own Gay-Lesbian Bisexual Alliance. In 2013, Mobile was ranked first in the state for being LGBTQ-friendly by the HRC.
Birmingham
Finally, there's Birmingham. It's the largest city in the state and is full of people from all walks of life. The city hosts a large Pride festival every year in addition to events such as a gay and lesbian film festival. There are a good number of LGBTQ-owned businesses in Birmingham, too.