If you've reached retirement age, you've probably been dreaming about how you'll spend your days. But have you thought about where you'll spend them? While some people do retire and stay where they've been living, others decide to sell their home and move elsewhere. This is especially true if you live in a colder area and have started to feel aches and pains when the temperature drops. If you're looking to uproot and move somewhere else to spend your golden years, here are a few of the best places for LGBTQ seniors to retire to in 2018.
Fort Lauderdale, Florida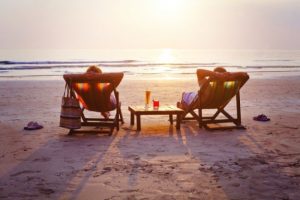 Fort Lauderdale is often at the top of these lists. The gorgeous weather in this area (and all of Florida, really) makes it the perfect place for those who are tired of living in the cold. Wilton Manors, which is basically a suburb of Fort Lauderdale, is a huge LGBTQ community that offers many great things for retirees to do. With LGBTQ beaches, huge golf courses, and many parts, Fort Lauderdale and the surrounding area is perfect for those who want to spend their days doing nothing.
Portland, Oregon
On the other hand, maybe the heat, humidity, and sunshine just aren't for you. In that case, head to the opposite side of the country and move to Portland! This city offers a good sized LGBTQ population, affordable housing, and a great public transit network that can take you just about anywhere you need to go. Portland is a very progressive city and is focused on providing services to seniors. While the city is in the northern part of the U.S., it actually doesn't have much extreme weather.
Columbus, Ohio
If neither coast is to your liking, how about Columbus? Ohio is a diverse state that's centrally located, making it easier to see family who live on opposite sides of the country. Over 4.5 percent of the population identifies as LGBTQ, so you'll find many other like-minded seniors to make friends with. There are also some nice perks to living in Ohio. For example, seniors who want to learn more can audit courses at Ohio colleges for free. Columbus is also home to a huge pride festival that's over 35 years old.
These are just three great cities in the U.S. for you to consider if you're retiring this year. They're by far not the only LGBTQ-friendly retirement locations, though, so take your time and consult with your gay or lesbian real estate expert before making your move.