Fresno, California, is located near the middle of the state. It's a part of the San Joaquin Valley in what's known as the Central Valley. Originally a railway station, today Fresno has grown into an economic hub with more than 500,000 residents. In fact, it's the most populous city located inland in the state and has the fifth-largest population overall. It also has a strong LGBTQ population and its own gay neighborhood – the Tower District, which is located north of the city's downtown area.
History of the Tower District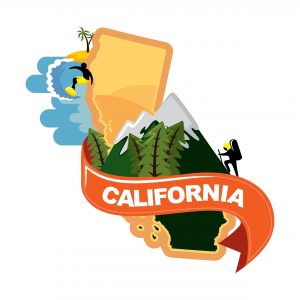 The Tower District gets its name from the Tower Theatre, an historic site that was built in 1939. It's on the corner of Wishon Avenue and Olive Avenue, and is about dead center in the middle of the Tower District. The area was originally laid out as a residential area, but the theatre and other businesses transformed it into a booming mixed residential and commercial area following World War II.
Today, a number of small businesses and cafes dot the area. Many thrive due to the neighborhood's proximity to the campus of the California State University at Fresno, which is located about a half-mile north of the area. Even so, the area did go through a decline in the 1970s before experiencing a renewal in the 80s. The Tower Theatre, which had been closed for some time, reopened and began drawing in many visitors to the area. As a community hub, the theatre continues to serve as the center of the neighborhood and hosts many of its activities.
The Tower District Today
Today, the Tower District is known as a diverse neighborhood full of amazing small businesses and residential homes and apartments. The neighborhood is also home to a thriving LGBTQ population as well as an artistic community and, perhaps surprisingly, Fresno's heavy metal community.
The homes in the area have a unique and varied style. You'll find California Bungalows situated next to Mediterranean Revival Style homes, while across the street you might see homes done in the Spanish Colonial Revival Style and in the American Craftsman style. There's something for everyone here, regardless of what type of home you love. These more classic styles certainly contract with the newer houses you'll find in other parts of Fresno.
If you're looking for a unique neighborhood that's also home to a friendly LGBTQ population, the Tower District in Fresno is worth checking into. You'll find many gay and lesbian real estate agents here to help you find the home of your dreams.