A recent study of the homes in San Francisco done by housing economist Ralph McLaughlin has revealed something many find shocking: 63 percent of all the homes in the city are now valued at over 1 million dollars!  This doesn't just include single-family homes; it also includes town houses and condos.  This increased value has, for some homes, happened almost overnight.  In 2010, only 39 percent of all houses in San Francisco were in the $1 million dollar category.
A Runaway Housing Market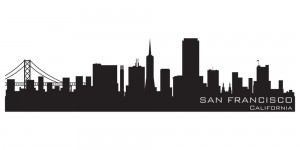 San Francisco hasn't been lower-income friendly for quite some time—those on the lower rungs of the pay scale have found that it's much easier to commute into the city proper for work than it is to try to afford housing since even rental properties have increased dramatically.  However, now those classified as middle-income have found that they don't make enough to live on even the outskirts of San Francisco.  Some people who make a six-figure a year income are even having some issues with buying a new house due to the runaway market.
Neighborhoods with Unsold Homes
Of course, like any city, San Francisco has some neighborhoods full of expensive properties and some with lower-end properties, although even these lower-end homes are now becoming unaffordable to some.  But it's the expensive neighborhoods that are now seeing more and more homes sitting empty.  These houses aren't selling because of the price tags.  When almost every home in the neighborhood is priced at $1 million or above, it's hard to bring in new buyers.
Just like the city overall, some of these neighborhoods saw a huge jump in expensive properties.  Inner Sunset, for example, is now almost completely full of million dollar homes, when in 2010, only 31 percent were above that price point.  Likewise, the Central Richmond neighborhood is 96 percent million dollar plus houses, while in 2010 it was at 45 percent.
Anticipated Downturn
Because more homes are going unsold for longer amounts of time, some experts are expecting the housing market in San Francisco to go through a downturn.  While the properties may still be valued at over one million dollars, the selling prices will have to drop in order to sell the properties.  Many owners may turn to their gay or lesbian real estate agents and, in desperation, lower the price repetitively until the home sells.  While this may be great for buyers, sellers will have to make a hard decision: sell for less than they have in the home, or continue its upkeep while hoping for a buyer.