Most people wouldn't think to look at Twitter to find a place to live. However, a study done by Abodo has scanned a large number of tweets to get an idea of the most anti-LGBT cities. The company did a search on Twitter for 154 different terms. Some were related to the LGBT community, while others focused on derogatory terms for gender and race. Over 10 million tweets met their search terms. The team categorized these tweets and ranked the cities they originated from. For those in the LGBT community, here are the cities that ranked the most welcoming and the least friendly.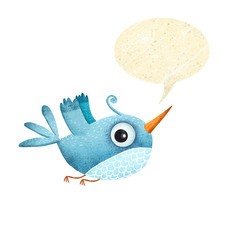 It is important to note that the study looked only at terms being used, not their context. It is very possible that some of the terms many find derogatory are used by others in a positive way. The study only counted how many times these terms were used.
The Most Anti-LGBT Cities
Most people would probably expect to see a city in the southern part of the U.S. to top this list. They might think of a place in North Carolina, Mississippi, Oklahoma, or Alabama. However, the city where residents sent the most tweets containing anti-LGBT slurs was Buffalo, New York. There were 168,000 tweets from the city that contained derogatory terms for LGBT people. While not all of these may have been negative, the fact that many terms that LGBT people find offensive were used may make some wonder about the city.
Other surprises from the list include the fact that five cities from California, another very liberal and welcoming state, were included. Riverside and Fontana came in third and fourth with 158,000 and 155,000 tweets, respectively. Bakersfield, Modesto, and Oxnard also made the top ten. The other four spots on the list were filled by Arlington, Texas (#2), Lincoln, Nebraska (#5), New Orleans, Louisiana (#9), and Corpus Christi, Texas (#10). Some cities, including Arlington and New Orleans, appeared on the most sexist and the most anti-African-American lists as well.
The Best and Worst According to Twitter
The study showed that overall, people from Louisiana sent out the most tweets using derogatory language with some 1,155,000 overall falling into the different categories studied. Nevada, Texas, Maryland, and Delaware rounded out the top five.
On the other side, the state with Twitter users who used the least amount of hate speech was Wyoming. It was followed by Montana, Vermont, South Dakota, and Idaho.