If you're looking for an outstanding LGBTQ neighborhood in Chicago that offers amazing views, Edgewater may be the place for you. It's not as well-known as Boystown, Chicago's most famous gay district, but that may actually be what you want. Boystown is something of a tourist stop for LGBTQ visitors, and in some ways, it has become too focused on orientation and gender identity. Some people just want to live a quiet life that isn't defined by being part of the LGBTQ community. For those people, Edgewater is an excellent choice.
The Beach in Chicago?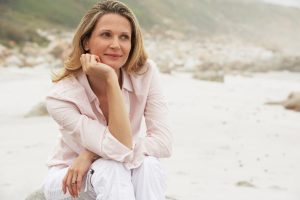 When people think of the Windy City, they don't think of living on the beach. However, as the name suggests, Edgewater does sit on the edge of the water, specifically Lake Michigan, and has several beaches. These beaches may not see as many hours of warm sunshine as beaches in Florida or California do, but residents use them through most of the year.
History of the Neighborhood
Edgewater began in the 1880s as Lake View Township, an escape for some of Chicago's elite. They wanted a place to get out of the center of the city and enjoy the summer. By the 1890s, the population had jumped from a mere 2,000 to a fairly large 45,000. In 1885, the northeastern part of Lake View Township was renamed Edgewater. A few years later, the City of Chicago began annexing Lake View Township and Edgewater in order to provide more public services to the growing neighborhoods.
Edgewater soon made a name for itself by becoming Chicago's only electric lighted neighborhood in the early 1890s. This quickly led to Edgewater becoming one of the most prestigious areas in the city. Large homes were built on the lake, though even the houses built inland were fairly large and luxurious. While a number of these historic homes have been demolished over the years, the area known as the Bryn Mawr Historic District includes a number of more historic properties. Most homes in Edgewater today are more modern single-family houses or are apartments or condos.
The LGBTQ Revival
The neighborhood of Edgewater went through a revival starting in the 1980s, and about ten years later, it started to become a popular community for lesbian couples. One reason for the influx of LGBTQ and lesbians in particular was the Women and Children First bookstore, which moved from nearby Andersonville to Edgewater. Soon, a number of lesbian bars and other businesses opened in the area. The neighborhood even gained the nickname of Girlstown.
Today, while rising housing costs have led to some lesbian couples moving out of the area, Edgewater still has a good number of same-sex couples. You can find many homes for sale here, some more modern and some fairly historic. A gay or lesbian real estate agent can help you find the perfect home in Edgewater.