North Carolina doesn't always have the best reputation among the LGBT community, but there's no reason to let the actions of a few ruin the entire state for you. As many gay and lesbian real estate veterans will tell you, there are many great cities in North Carolina that are welcoming to everything. In fact, North Carolina is actually home to a good number of LGBT residents. If you're thinking of moving to the state, here are some of the cities you may want to consider.
Asheville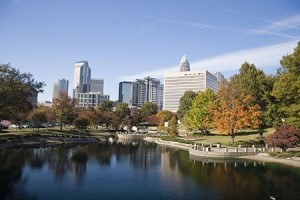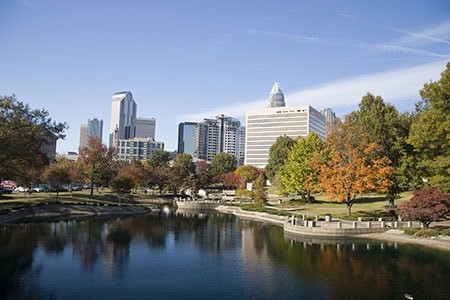 Ashville is a fairly small city. With fewer than 100,000 people living in it, it's great for people who want that small-town feel, but still want to be near everything a large city has to offer. Asheville actually has the largest percentage of LGBT residents in North Carolina, and it's known for its outstanding pride festival.
Charlotte
Charlotte, on the other hand, is a huge city that is home to the biggest LGBT population in the state. Its pride festival is one of the biggest in the southeast, and many come from around the state and the surrounding areas to participate in the event every year. The city also features an inter faith equality coalition that works to ensure that LGBT people are welcomed into various faiths.
Raleigh
The capital of the state has a good number of LGBT citizens, although not as many as Charlotte or Asheville. However, it's still a very welcoming place to live, and it's known for its outstanding school system and low crime rate. Raleigh also has a good number of gay bars and other LGBT-owned businesses.
Durham
Located near Raleigh, Durham is known for its amazing pride parade. The NC Pride Festival is the largest in the state, even bigger than Charlotte's, and attracts thousands of people. The city has a good number of LGBT residents and many popular LGBT-owned businesses.
Wilmington
Wilmington stands out from the other cities in North Carolina by offering a strong school system that many LGBT families find is perfect for them. The city seems quieter than many of the other large cities in the state, and it's definitely more laid back. Wilmington has a pride festival, but it's actually fairly small, and there isn't really a major LGBT neighborhood or scene. Everyone is content to simply go about their own business as they see fit and let their neighbors do the same.
These five cities are just a few of the welcoming places to live in North Carolina. You could easily call any one of them home.