If you ask a gay or lesbian Realtor about moving to Iowa, you might expect some sort of joke in reply.  What's in Iowa?  You might be surprised to learn that Iowa was actually one of the first states to offer a lot of same-sex rights.  It was the fourth state to legalize same-sex marriage, but even before then, the state had made a number of steps forward.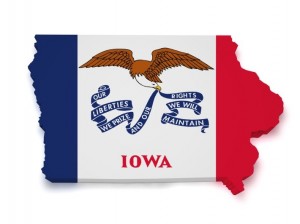 While some states continued to classify sexual conduct between two consenting same-sex adults as a crime well into the 1990s and 2000s until Lawrence v. Texas struck them down, Iowa had actually repealed all of similar laws in 1978.  Since then, it has been something of a refuge for LGBT people, although the state isn't the first choice for many because of its location.  In 2003, all domestic partners of state employees became eligible for benefits, and on April 3, 2009, the state began recognizing same-sex marriages performed in other states.  Less than a month later, the first same-sex marriages were performed in the state.
If you're going to move to Iowa, there are a couple of major cities that have large LGBT neighborhoods.  Des Moines, the state capital, is one of them.  The East Village area of the city is a growing neighborhood for young professionals and LGBT people.  There are even a number of gay bars that have popped up in the area, plus new condominiums and other apartment buildings have been added or remodeled in recent years.  Those who move to Des Moines often do so for jobs in the financial industry, publishing, or insurance—all three have major presences in the city.
Iowa City is another good choice for those looking for an LGBT neighborhood.  It's more of a college town, however, because the University of Iowa is located there.  Expect the population to be younger than that of Des Moines and other areas, especially during the school year.  However, since the younger generations do seem to be more accepting, this means that LGBT people in the city have no problem fitting in.  The gay district of Iowa City is even located near the University.  It's called the Brown Street Historic District, and it features some really nice older homes.  However, once people buy a house there, they tend to stay for life.  If you see one open up, you've got to get with a realtor quickly or it will be gone.