Are you ready to move to Chicago?  There are a number of different LGBT neighborhoods in the city, and Chicago is quite accepting of those with different lifestyles.  This diverse city welcomes everyone, which is why while some LGBT people do move into "gay ghettos," many simply find a neighborhood in Chicago that they love regardless of who else lives in the area.  However, if you want to live in a gay neighborhood, here are some of the most famous ones in the city.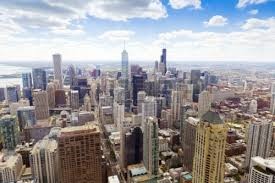 Lakeview is home to Boystown, one of the largest LGBT neighborhoods in the country.  It was the very first gay village to be officially recognized in the country.  It has a major LGBT cultural center and many different theaters, restaurants, and boutiques.  The Chicago LGBT pride parade begins in Boystown.  The Lakeview district also contains Lakeview East, Wrigleyville, and West Lakeview, all of which great places to live.  In fact, the Lakeview area was named number three on the top ten Best Places to Live list published by Money Magazine in 2013.
Uptown is another great neighborhood in Chicago that has a good number of LGBT residents.  If you can't find what you're looking for in Boystown, Uptown is just a few blocks away.  The homes here are very affordable, plus it's close to the train tracks for commuters.  Uptown is also home to Little Vietnam, a large Vietnamese community.
Andersonville is also fairly close to both Boystown and Uptown.  If you're a lesbian couple, this may be the part of town for you—its large number of lesbians who live in Andersonville has earned it the nickname of "Girlstown."  It's a really interesting, offbeat neighborhood that doesn't cost a lot of money.  There are a number of Swedish immigrants in Andersonville, and you'll find many Swedish businesses and (best of all) bakeries and taverns.
Rogers Park is a very diverse part of Chicago that has been called the Venice Beach of the city.  While it was once home to more couples, today, many single LGBT people are moving into the area because of the reasonably priced real estate.  That has made Rogers Park one of the trendiest places to live, and a number of great theaters, restaurants, and boutiques have sprung up in the area.
If you're moving to Chicago, these are four of the neighborhoods you certainly need to check out.  You'll find them full of diverse, welcoming neighbors and great homes.