Are you set on moving to Tulsa, Oklahoma?  The state has, historically, not been the most LGBT friendly.  In fact, several state legislators have made national headlines after introducing bills that would severely restrict the rights of gay and lesbian citizens of the state.  Even after the Supreme Court's decision that made same-sex marriage legal in Oklahoma, some legislators and others still attempted to curtain LGBT rights.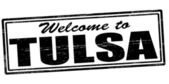 However, Tulsa is one of the more liberal cities in the state, and many gay and lesbian realtors would suggest living in the city if you have to move to the Northeastern part of the state.  Tulsa is one of the largest cities in Oklahoma, and it's certainly one of the most progressive.  There are several different gay neighborhoods and a number of LGBT-owned businesses.
Unfortunately, while same-sex marriage is now legal in the state, there are very few other rights or laws designed to protect members of the LGBT community.  There are no hate laws on the books or anti-discrimination policies in place on a state level that protects people based on their sexual orientation or their gender identity.  The Tulsa city council has, however, passed nondiscrimination policies protecting city employees from discrimination passed on sexual orientation.
If you're going to move to Tulsa, one community you may want to look at is Brady Heights.  This area has been called the city's gayest neighborhood.  It's a diverse and historic area that's very close to the downtown district.  It's also conveniently close to major highways, several universities, and more.  Living in Brady Heights gives you access to just about all of the best parts of the city.
Then there's Florence Park.  This area has some older homes, many of which have been renovated over the years.  They still have their charm, of course, but they also feature many new, modern touches.  The neighborhood revolves around 15th Street.  You'll find many nice restaurants, shops, and other businesses there.  There are even a couple of supermarkets in the area.  If you work around Florence Park, you may never need to go anywhere else in Tulsa.
Is it worth moving to a state that seems to reject its own LGBT community members?  Don't give up on Oklahoma just yet.  There are a number of groups in the state fighting for LGBT rights.  The Oklahomans for Equality group is very active in Tulsa—they run the Tulsa Pride event and fight for equality across the state.  The Cimarron Alliance Foundation is another vocal group in Oklahoma.  While some may try to take away the hard-earned rights of Oklahoma's LGBT population, they're really just a very vocal minority.