If you're considering a move to Indianapolis, Illinois, you may wonder what kind of LGBTQ community you'll find there. Fortunately, Illinois has been a proponent of equal rights for quite some time. They were the first state to remove sodomy laws and one of the earliest to allow civil unions, same-sex marriage, and same-sex adoption. The state also banned forcing minors into conversion therapy in 2016. While Chicago is known for hosting one of the largest pride parades in the Midwest, Indianapolis has its own number of festivals and activities. It also has its own gay neighborhood: Broad Ripple Village.
Broad Ripple's Beginning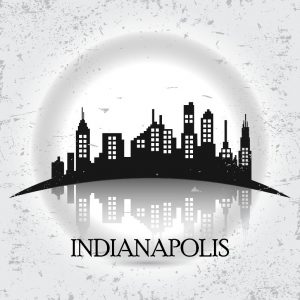 Broad Ripple Village is situated to the north of the city's downtown area. It was actually founded in 1837 as its own city, but it merged with Indianapolis in 1922. The neighborhood gets its name from a poem written by James Whitcomb Riley called "Broad Ripple." Even from the beginning, the area was known for being one of the most diverse parts of Indianapolis. It's also known for its hospitality and for having businesses that are open quite late. These restaurants, bars, and other stores take the Broad Ripple motto of "we're open if you are" very literally!
In addition to many different ethnic restaurants, you'll also find a number of art galleries, specialty shops, and boutiques in Broad Ripple Village. The area is also known for its four microbreweries that offer unique beverages. For outdoor activities, you can't go wrong with Broad Ripple Park. Situated on the shores of the White River, these 62 acres have everything from baseball and tennis to fitness paths and playgrounds.
The LGBTQ Neighborhood
Indianapolis, overall has a very high percentage of people who identify as part of the LGBTQ community—some 4.2 percent did so as of 2015, making the Indianapolis metro area 18th in the country for percentage of LGBTQ residents. The large amount of diversity in Broad Ripple has led to a number of LGBTQ people choosing the neighborhood as their home. Many perform in the numerous live music shows or theater performances held at various venues in Broad Ripple.
If all of this sounds great to you, it may be time to contact a gay or lesbian real estate agent and start looking for homes in the area. You'll find houses that range from $175,000 to $400,000. A real estate agent will be able to help you find the perfect home for your needs and budget.