If you have children, one of the factors that may play a huge part in your home buying process is the school zone you'll be moving in to. Some parents spend hours researching the different school options, how well those schools do, and what, if any, is known about the attitudes of the teachers and administrators towards children of LGBT parents. Some may even visit schools to talk with the principals and others about their children's inclusion and safety. Here are some tips and ideas that may help you find the perfect new school for your family.
Ask for Resources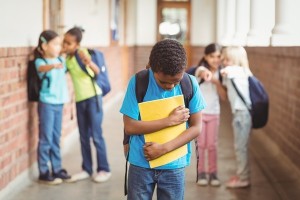 If you're not certain how to research schools in the city or state you're moving to, you can ask your gay or lesbian real estate agent. They may be able to point you to specific websites or even local LGBT community centers that can answer your questions in more detail. They might also be able to tell you if they know of other LGBT families in the neighborhoods you're considering. You can also try visiting LGBT-owned businesses and asking if the owners have any suggestions.
Visit the Schools
Many schools are open to visits from the parents of potential students. You can speak with an administrator about your concerns and, depending on the day and time, possibly even meet with your child's potential teacher.
Ask about Transferring Districts
Have you found the perfect home for your family, but believe the best school is across town? You can ask about transferring districts. In many cases, as long as you're willing to take your child to school and pick them up, they can attend a school outside of your district. You may be able to move into your dream house and get the school district you want!
Talk to Your Kids
No matter what school you end up sending your kids to, be sure to talk to them about the move. This is especially true if it's their first time moving. Talk to them about making new friends and about the right way to handle anything said about their parents. Some may never have heard discriminatory remarks from their classmates, so discuss why such things might be said and what to do about it. Doing so will help them overcome their fears of a new school and hopefully help them make friends.
Volunteering at their school is another great way of integrating both your kids and yourself into the school environment. This gives you a chance to get to know the teachers and administrators better, plus you'll meet other parents and give them a chance to know you and your family better. Sometimes people simply need to meet someone who is in the LGBT community to realize that any fears they have are really unfounded.