Are you thinking about moving to Montana? If so, you'll be pleased to learn that despite what you might think, the state really is welcoming to LGBT individuals. This is especially true about several of the state's largest cities. You can find gay and lesbian real estate agents in these areas who can point you towards the best neighborhoods and tell you about the various LGBT activities and resources available. Here are some of the cities in Montana where you might want to start your quest for a new home.
Helena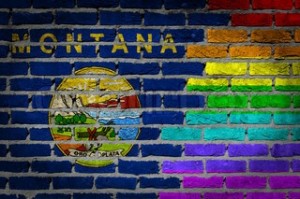 Helena is the state's capital, and while the elected politicians there may be mostly conservatives, the city itself is actually very welcoming. The city has a number of antidiscrimination laws in place and hosts a number of LGBT events every year. There's a lot to do and see in the city, too, making it a great place for those with families.
Bozeman
Bozeman is a college town and is the home of Montana State University. Like many college towns, the average age tends to be younger than usual, and young people tend to be more open and accepting of the LGBT community. Bozeman does have antidiscrimination laws on the books that protect LGBT individuals from discrimination in housing, public accommodations, and employment. These rights extend to city contractors and employees.
Bozeman is very close to Yellowstone National Park and a number of other parks, ski resorts, and wildlife refuges. If you love the great outdoors and want to spend time hiking, camping, and exploring, living in Bozeman will give you those opportunities.
Missoula
Missoula stands out from all of Montana's cities because it's the only one the HRC has given a perfect score to on their annual Municipal Equality Index. Missoula has nondiscrimination laws, transgender health care benefits, and LGBT representation on the local city council. The mayor of the city has publicly pledged to protect the rights of LGBT individuals, and the police department works closely with the FBI on hate crimes.
Like Bozeman, Missoula is also a college town. It also sits on I-90, which gives you a direct connection to cities such as Seattle in the west. As with Bozeman, the city is also near a number of national forests and wildlife areas, including Glacier National Park.
These are just three of the great cities you could live in if you want to move to Montana.