Are you considering a move to Kentucky? The state got some negative press when the state Senate passed Bill 180, what many call the License to Discriminate Bill. It would make it legal for businesses or individuals to actually deny services to those they feel violate their deeply held religious beliefs, including LGBT people. But this one bill isn't indicative of how the entire state sees the LGBT community. Living in Kentucky can be a great experience for some. Let's take a look at what protections LGBT couples and individuals have in the state.
Main Laws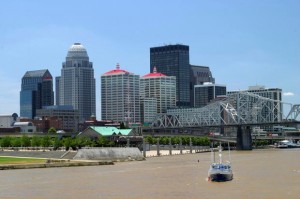 Kentucky was somewhat slow to decriminalize same-sex sexual activity, only doing so in 1992. The law actually stated that certain sexual activities were only illegal if done by two people of the same sex, making them legal for opposite-sex couples. This actually represented a change from the state's original laws—Kentucky's sodomy law, for example, was originally written in 1860 and applied to all couples regardless of gender. This was amended in 1974 to apply to same-sex couples only.
Marriage
A lesbian couple challenged the state's idea of marriage in 1973 by applying for a marriage license, but they were denied. In 2004, the voters passed an amendment to the state's constitution declaring marriage to be between one man and one woman. These laws were challenged in 2013 and again in 2014, and while the plaintiffs won these cases, they were appealed. Both appeals were dismissed when the Supreme Court ruled in favor of same-sex marriage in 2015.
Adoption
The state only allows married couples or single individuals to adopt. In fact, a law was introduced that would have prevented couples who were unmarried but living together from adopting, but the bill failed.
Discrimination Protections
The Governor of Kentucky made an executive order in 2003 that made public employment discrimination based on either gender identity or sexual orientation illegal. When Ernie Fletcher became governor in 2006, he rescinded this order. However, Governor Steve Beshear reinstated the protections in 2008.
Only eight cities in the state have non-discrimination ordnances that protect LGBT people in private employment. However, a number of the state's large employers have their own company policies that protect gay and lesbian employees. Several cities have ordinances preventing LGBT discrimination in the areas of housing and public accommodations in addition to employment.
Sexual orientation is included in the state's hate crime statues, but gender identity is not.