Montana – most people think of it as a big, empty state, and that's not entirely wrong—a good portion of the state is open plains or mountain ranges.  The Big Sky Country state is home to some incredibly beautiful places, though, including Yellowstone National Park and Glacier National Park. It's also home to a number of LGBT people.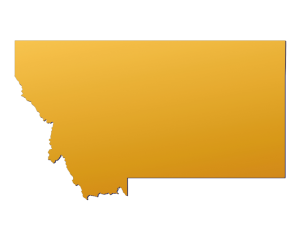 If you're going to move to Montana, you're certainly going to want to work with a gay or lesbian real estate agent. That's because you're going to want to find a home that's perfect for you while also being close to a good sized city. You may think that you want to live an hour or so out from civilization, but it does become a chore to drive to the grocery store. You also want to make sure you're in a location that's LGBT-friendly.
A constitutional amendment banning same-sex marriage was passed in 2004, but that amendment was overturned on November 19, 2014, following the outcome of Rolando v. Fox. The state began issuing marriage licenses because an injunction against the enforcement of the marriage ban went into effect immediately following the end of the case.
When it comes to adoption, Montana does allow single individuals to adopt, but makes no comment either way on same-sex couples adopting or on same-sex second parent adoptions. The courts have not become involved in a case that touches on the subject, so there is no precedent to follow.
The state does prohibit discrimination based on sexual orientation, but that protection extends only to public employment. Several cities have passed additional laws prohibiting discrimination based on gender identity. If you're considering a move to Montana, you may want to look at these cities: Helena, Butte, Bozeman, and Missoula. In fact, all of Missoula County has passed ordinances protecting people on the basis of both sexual orientation and gender identity. The state does not, however, include either orientation or gender identity in its hate crimes statute.
So as you can see, moving to Montana does require some thought. One place you may consider is Ferndale. Ferndale is one of the most welcoming cities to the LGBT population. It even has a few gay bars. The area is fun and the people are very friendly. While it's not in Missoula County and, therefore, doesn't have some of the extra protections available to citizens there, most LGBT people have had no problems living in Ferndale.