While many LGBTQ people who move to California are determined to live in either San Francisco or Los Angeles, there are actually a number of other, more affordable gay villages in the state. One of these neighborhoods is Lavender Heights, a part of Sacramento. If you're looking to live more in the middle or northern part of the state, this may be the place for you.
Lavender Heights is located in the Midtown area of Sacramento. This is one of the historical districts of the city, and the houses here are gorgeous. Many are old Victorian homes that have been kept up over the years. While Midtown is mainly a residential area, it is just east of Sacramento's downtown, so you'll be close to everything. Midtown and Lavender Heights have a growing artistic community. The area is also home to the only winery in the Sacramento area. The entire Midtown area has continuous bike lanes and has a terminal for the Sacramento Regional Transit District light rail, making getting around very easy.
Sacramento's Castro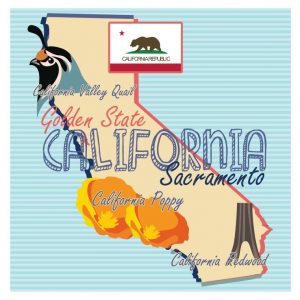 Lavender Heights has been called the Castro of Sacramento. It's also been compared to Washington, D.C.'s Dupont Circle. The neighborhood is home to the Lavender Library and the Sacramento LGBT Community Center along with many of the LGBTQ clubs, bars, and other businesses.
Despite being the center of Sacramento's LGBTQ community for years, Lavender Heights wasn't actually a designated neighborhood until 2015. It was always simply a part of Midtown, but the city's first openly LGBTQ councilmember believed that the district needed to be officially recognized as its own area. He created a community collation to raise awareness of the district and its place in the LGBTQ community. With the support of a number of organizations, community leaders, and other groups, Lavender Heights was officially recognized as its own district.
As part of the campaign to become its own district, a rainbow crosswalk was installed in Lavender Heights. This crosswalk was funded by a number of fundraisers organized by the Rainbow Chamber of Commerce and its Rainbow Chamber Foundation. The crosswalk was officially unveiled in October of 2015 and was the subject of news stories across the state.
Living in Lavender Heights
As a historic district, you can expect to find mostly older homes in Lavender Hills. With access to downtown and the rest of the city via light rail plus a number of arts and music festivals, there's always something to do. If you're looking to settle somewhere away from the coast, ask a gay or lesbian real estate agent about Lavender Heights. It may not be that well-known, but you may be surprised by how homey it feels.