Are you working with a gay or lesbian real estate agent to facilitate a move to Kansas?  If so, you may be wondering what sort of things to expect from the state. You have probably heard of some horror stories regarding discrimination and attacks on LGBT people. In 2015, for example, the governor removed an anti-discrimination executive order that provided protection for state LGBT employees. But while that's true, not all cities in Kansas are unwelcoming.
The History of LGBT Legislation in the State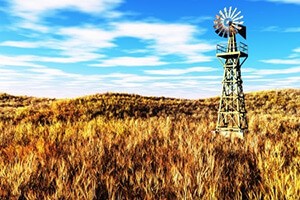 Like most states, Kansas did have laws making consensual same-sex sexual activity illegal in the state for years. It wasn't until the 2003 case of Lawrence v. Texas that those laws were invalidated. Following that case, a Kansas case took it a step further and changed the state's laws regarding statutory rape. Before State v. Limon, same-sex statutory rape carried a harsher penalty.
Regarding marriage, Kansas was one of the earliest states to ban same-sex marriage.  A bill was passed in April of 1996 making same-sex marriage illegal and refusing to recognize any same-sex marriages performed elsewhere.  In 2005, an amendment to the state's constitution saying the same thing was passed.
A number of lawsuits followed, and at one point, one same-sex couple did manage to get a marriage license and successfully marry in 2014, but the state's Supreme Court quickly forbid any more marriage licenses from being issued to same-sex couples.  However, it wasn't until Obergefell v. Hodges that Kansas began issuing licenses statewide.
Prior to same-sex marriage becoming legal, the cities of Topeka and Lawrence maintained domestic partner registries.
Adoption
LGBT citizens in Kansas have had a number of battles over adopting children.  In 2012, the Kansas Court of Appeals determined that single people could not adopt a child without first terminating the parental rights of the biological parents.  Prior to same-sex marriage becoming legal, this basically prevented LGBT couples from petitioning for second-parent adoptions.
Anti-Discrimination and Hate Crime Laws
Kansas did have anti-discrimination laws protecting both sexual orientation and gender identity from 2007 to 2015, but in February of 2015, Governor Sam Brownback rescinded the executive order that put those protections in place.  Topeka, Roeland Park, and Lawrence currently have their own protections in place for both identity and orientation, while Shawnee county has anti-discrimination ordinances for public employees that protect against discrimination based on sexual orientation only.
Kansas does have hate crime laws that protect people on the basis of sexual orientation, but they do not include gender identity.