When people talk about neighborhoods that are predominantly made up of LGBTQ residents, few people think of places in Kentucky. However, this state does contain cities that have pockets of liberal areas where LGBTQ citizens are recognized and celebrated. One such area is Berea, a city located in Madison County. It's one of the fastest-growing cities in the state, mainly because of its large arts festivals and historic buildings. Berea is also home to Berea College, a liberal arts school that attracts many students from around the state and the country. Is Berea the right place for you to call home? Here are some reasons it could be.
It's an Artistic Community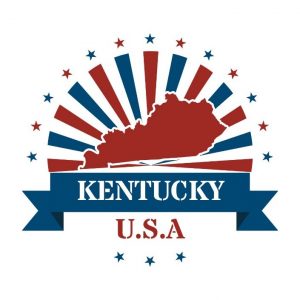 Between Berea College and the many arts and crafts festivals held in the city every year, Berea has attracted a large number of artists and artistic people. If you enjoy painting, sculpting, acting, playing music, or any other artistic endeavor, this may be the place for you to live. Even cooking is celebrated in Berea with the annual Spoonbread Festival that focuses on traditional homemade cornmeal breads.
It Offers Great Employment Opportunities
Berea is a major hub for companies in the auto parts and metals industries. Hitachi, KI, STEMCO Motor Wheel, and Pittsburgh Glass Works are some of the major auto parts companies that have established themselves in Berea. The city, Berea College, and the Madison School System are also major employers. It may seem odd that such an artistic city would have businesses that focus mostly on industry and mechanics, but it does give the city a very nice balance.
It's Affordable
The average housing price of a single-family home is around $150,000. That's in line with the average cost of a home in Kentucky, and lower than buying in areas such as Lexington or Georgetown. Berea isn't the cheapest housing market in Kentucky, but it's certainly not the most expensive, either. It's a nice middle ground that means homeownership is certainly an option.
The LGBTQ Community
Berea's LGBTQ community is fairly active. Because the city is a part of the Richmond-Berea Metro area, you'll find that two cities share a number of LGBTQ bars, clubs, and other businesses. Berea is also near Lexington, Fayette, and Richmond, all of which have various LGBTQ-owned businesses. In fact, Lexington is known as one of the state's other major gay ghettos and hosts one of the largest LGBTQ pride festivals in the state.
Thinking about making the move to Berea? Contact a gay or lesbian real estate expert in the area to learn more about available properties.