There are a number of widely recognized gay neighborhoods and villages around the U.S. Everyone knows that Chicago, New York City, and San Francisco have gay neighborhoods because those neighborhoods have made a name for themselves over the years. But what about cities that don't have a nationally-known gayborhood? Do they just not have one? In some cases, that's true, but in others, it's more a case of their gay neighborhood being on the smaller side or being relatively new. There are a few things you can look for to help you determine where a city's gayborhood is located.
Where's the Gay and Lesbian Community Center?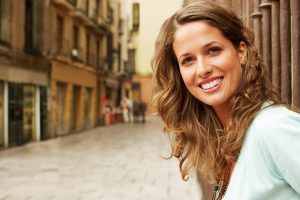 If the city has an LGBTQ community center, there's a good chance that it is in or near the gay district. Even if it's not, you can always ask the people there if the city has a gay neighborhood. The employees or some of the people visiting the center are sure to know. Some may even live there and can point you towards available properties you can have your gay or lesbian real estate agent look into.
Look for Businesses Aimed at the LGBTQ Community
Another good indicator of where LGBTQ people tend to live is where businesses aimed at the community are located. You can find these businesses by talking to people at the community center, of course, but you can also search for them online. Another good source is to look for a gay newspaper or other publication. These papers usually include ads from LGBTQ-owned or friendly businesses.
Go Online
The internet is a great place to learn more about a city you're thinking about calling home. You can find articles discussing the LGBTQ community, gay neighborhoods, and even housing prices. These tools can be invaluable when planning your move, so be sure to take advantage of them.
Talk to People Who Live There
It can be hard to strike up a conversation with a stranger about where gay people live, especially if you're concerned about how they may react. Instead of approaching strangers, ask your friends or relatives if they know anyone who lives in the city. They may not, but they might know a friend of a friend who does.
It's not always obvious where the LGBTQ neighborhood is in a city, but in today's world, that's not always a bad thing. It can be a sign that people no longer feel like they have to isolate themselves in a neighborhood, but instead enjoy the diversity that their home has to offer.