Have you considered moving to North Dakota? While it's true this state has one of the lowest LGBTQ populations in the country, that doesn't mean you won't be welcomed here. In fact, some of these cities are quite diverse. You may even be surprised to find that some of the places with the most LGBTQ households are actually the smaller towns in North Dakota. Many even have their own gay or lesbian real estate professionals to help you find homes!
Speaking of, the housing market in North Dakota may seem incredible to those moving from larger cities or from either coast. It's very reasonable, with even the larger homes going for a fraction of what they would cost in New York, LA, or any other major metro area. With that said, here are some of the places you might consider for your home in North Dakota.
Valley City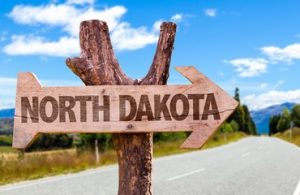 The population of Valley City is only a little over 3,000 so you might be surprised to find that it has one of the highest number of LGBTQ households in the state. This little town might not have its own pride festival or even much of a gay bar, but that doesn't mean it's not a welcoming community. Valley City is the perfect little town if you want peace and quiet. You'll know your neighbors (and basically everyone) by name here, and they'll all be there for you if you need help with anything.
Fargo
On the other hand, if you want a larger city, there's Fargo. It's North Dakota's most populous city, but it only has about 120,000 residents. That's small compared to some other major metro areas. The city is one of the main parts of the Fargo-Moorhead, ND-MN metro area. It's also growing pretty quickly and has been listed as one of the fastest growing cities in the country. Part of the reason why Fargo is more diverse than other cities is that it's home to North Dakota State University.
Devil's Lake
There are many jokes you could make about gays and Devil's Lake. Maybe that's why this city is home to a number of gay and lesbian families. With about 7,000 people, Devil's Lake is a nice mid-sized city. The city was founded in 1882 and has grown fairly nicely. In addition to its population growing, the city is also known for its rainfall. In the 1990s, there was so much rain here that the lake quadrupled in size and damaged more than 400 houses! Fortunately, that hasn't happened since.
These are just a few interesting places to live in North Dakota. Do any of them sound perfect for you?