As one of the southern states, Mississippi does sometimes seem like it's very anti-LGBTQ. But while certain areas or people may occasionally make the news, you do have to remember that they don't represent everyone in Mississippi. In fact, there are some great places to live here that are very welcoming and diverse. If you need to move to this state for work or for any other reason, here are some cities to investigate. You might even find a gay or lesbian real estate agent to help you out.
Jackson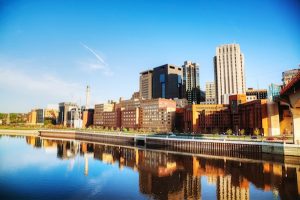 It shouldn't be any surprise that Jackson is a diverse city. It's the state capital and also the largest city in Mississippi. There are a dozen universities and colleges here, which means many young people live in Jackson for at least nine months out of the year. These campuses feature LGBTQ organizations that are involved in making the schools, the city, and the state more aware of LGBTQ issues and discrimination. Their work led to a city resolution protecting the rights of those in Jackson.
Greenville
Greenville has also passed a resolution protecting the LGBTQ community. This resolution protects LGBTQ families who are raising children. Mississippi has a large number of LGBTQ couples who adopt children, but they are missing many of the legal protections required. These city resolutions provide those protections. If you've adopted children, this may be incredibly important for your family.
Waveland
Waveland is another welcoming city in Mississippi that features a number of protections. The mayor of the city championed an anti-discrimination ordinance and made certain that everyone knows that LGBTQ individuals and families are welcome here. The HRC has named Waveland as a state hospitality city. Waveland isn't a huge city—in fact, there are only about 6,500 people who live here. It sits near the Gulf of Mexico, so it's an amazing place to live.
Magnolia
Magnolia is another very small city with less than 2,500 people. It's an amazing little town that welcomes everyone, no matter of their orientation. Magnolia has embraced diversity in a number of different ways, and it's even leading the charge to transform the state.
Oxford
Oxford is home to the University of Mississippi, which means that many young college students live here. The Ole Miss Gay-Straight Student Alliance promotes equality and awareness in the city, working with the Oxford City Council to pass legislation and various resolutions.
Ready to move to Mississippi? These are a few great cities you can move to.