Moving to another state is a very difficult process even if you aren't a member of the LGBT community. You have to find a new job, a new school for your children, and make sure that you have some emergency contacts that you can rely on. However, for members of the LGBT community, there's another factor at play here – the social climate. Moving to a state that has poor gay legislation or has a small LGBT community can be scary. Luckily, states like Oregon, Wisconsin, and Washington have large LGBT populations and liberal laws, as well as moderately priced houses!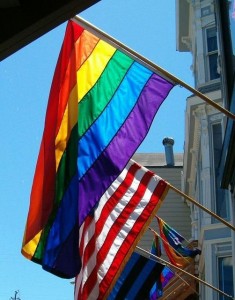 Same-sex activity has been legal in Oregon since 1972, and marriage was legalized in May of 2014. The social climate actively welcomes members of the LGBT community, and our legislative protections support it. Gay adoption, transsexuality, and free gender expression are all protected under the law. The growth of LGBT households increased 31% from 2000 to 2010, meaning that LGBT families are moving here in droves.
The housing market in Oregon is pretty flexible. There are a great deal of good-looking homes on the market between $150,000 and $200,000, but the median value is around $240,000. Something else that makes living in Oregon attractive is that Portland has the second highest percent of LGBT residents of any metro area in the country. It only loses out to San Francisco, which speaks volumes.
Wisconsin legalized gay marriage in June of 2014. However, "domestic partnerships" have been legal since 2008. Gay adoption is legal, and transsexuals can alter their gender, but only after a sexual reassignment surgery. The growth rate of LGBT households is almost 25%!
Wisconsin's average square foot price is parked at around $105, and the median price of all houses is around $150,000. The housing market in Wisconsin is also very stable, so you can take your time without worrying about home prices spiking or falling through the floor.
Washington is well-known for its very liberal views concerning LGBT people. Domestic partnerships have been legal since 2007, and same-sex marriage has been legal since 2012. Laws prohibit discrimination based on sexuality in all forms, and has even criminalized conversion therapy! The growth rate of LGBT homes is almost 20% and continues to climb higher.
Washington is a bit more expensive than the other states mentioned above, but it's still manageable. The average home price is about $268,000, and its realty experts project that it will rise about 5.4% within the next year. If you're considering moving here, act quickly!