If you're a young LGBT person in your twenties and are looking for a new place to live, you may immediately think of San Francisco or New York.  While these two cities can be great for an up and coming LGBT professional, they're also very expensive.  Any gay or lesbian realtor will tell you that you're going to get a very small living space for a lot of money.  That's not to say there aren't great advantages to these two cities that make it worth every penny—there definitely are!  But there are a few other places where your dollar will stretch farther.  Here are three cities that have been identified as great places for 20-something LGBT people to move to.
New Orleans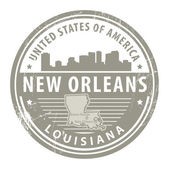 It shouldn't come to anyone's surprise that the home of Mardi Gras is also the home of a large LGBT community.  New Orleans has a great number of young gay and lesbian people, is very budget-friendly, and has some amazing food on top of it all!  There are a lot of gay clubs and businesses in the city, too, plus you can celebrate Mardi Gras every year without leaving home.
Seattle
If you'd rather move northward, Seattle is a great choice.  It's ranked as one of the most progressive cities in the country, and it has a thriving LGBT community.  Need more incentive?  In 2013, Forbs listed Seattle on their top 10 cities for finding good jobs, and U.S. News and World Report concurred, putting the city on their top ten list, too.  That means it's the perfect place to begin your career while making a fresh start.  Don't forget Seattle Pride, which brings more than 50,000 people to the city every June.
Austin
Few people would expect a city in Texas to be a gay mecca, but Austin is actually very welcoming and progressive.  In fact, it has a very diverse and active LGBT community and is much more liberal than the surrounding areas.  Forbes ranked the city #1 for new professionals looking for jobs in 2014, so it also has that going for it!  There's also no state income tax, and housing prices are very reasonable, so a limited budget can go a long way in Austin.  There's a lot to do in Austin, too, such as the annual SXSW festival and, of course, Austin Pride.
If you want a new place to establish your life and your career, these three cities should definitely be on your list.