A number of large cities across the U.S. and even the world, have gay villages or gayborhoods. These neighborhoods typically have a very high percentage of LGBTQ residents and are often home to community centers and other LGBTQ-owned businesses. Many have names such as Boystown and Lavender Heights, names that suggest that the area is a gay neighborhood without directly stating so.
That's not the case in Philadelphia. Instead of giving their gay neighborhood a name that could be considered a little misleading, they simply call it the Gayborhood. This area is a part of Washington Square West and is home to many different LGBTQ businesses, restaurants, and bars.
The History of the Gayborhood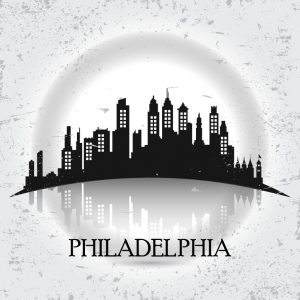 The Gayborhood began as the center of the city's bathhouse culture back in the late 70s and early 80s. While it may have had this somewhat negative association for years, it changed during the 1990s as the bathhouses gave way to more restaurants, boutiques, and other businesses.
In 2007, city officials recognized the Gayborhood as its own unique area by adding rainbow flag symbols to the street signs between Chestnut and Pine and Juniper and 11th Street. Later, in 2010, more signs were added, expanding the area. Finally, in 2015, the crosswalks at 13th Street and Locust were painted rainbow colors.
An Attempt at Rebranding
In 2002, a developer came into the area and attempted to rebrand it as the Blocks Below Broad. While this "B3" launch failed, a local merchants association came into the area in 2006 and tried again. While their attempt to call the area Midtown Village was, on paper at least, somewhat successful, many people still call the area the Gayborhood.
The Gayborhood Today
Today, the Gayborhood is home to OutFest, Philadelphia's annual National Coming Out Day event. Philly Pride also takes place in the area. There are a number of other events that take place in and around the Gayborhood all year round. Many are LGBTQ-related, while some are arts events and markets.
Want to Move to the Gayborhood?
If you're considering a move to Philadelphia, the Gayborhood may be the perfect location. As a part of Washington Square West, it's conveniently located next to the downtown area of Philadelphia. This gives you quick and easy access to everything there and is perfect for someone who will be working downtown. There are many gay and lesbian real estate agents in Philadelphia who can help you find the perfect home.