A Home Owner's Association or HOA is something that many people want to avoid at all costs. These neighborhood overseers have the authority to determine what types of trees you can have in your yard, what animals you can have outdoors, and even what color your house is. While there are some advantages to living in an area with an HOA, many see the disadvantages as being too much. This can be especially true for those who identify as LGBTQ. There have been a number of instances where an HOA has discriminated against LGBTQ homeowners. If you find yourself battling an HOA over something, do you know what your rights are?
HOAs Must Comply with the Fair Housing Act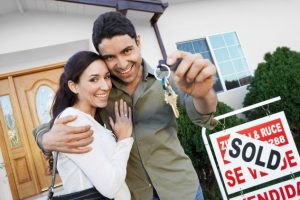 No HOA may refuse to allow you to move into the neighborhood based on your race, religion, sex, marital status, sexual orientation, disability, or other factors. It doesn't matter what your orientation or gender identity is, federal law protects you from housing discrimination. A number of states and cities have additional laws that offer more protections.
While the HOA may be able to ban carports or tell you that you can't paint your home a bright blue, they can't tell you when your children can play in your yard or when you can come and go from your home. They can't ban visitors or what you do to the interior of your home, either.
The Senior Exemption
There can be an exemption made for age if a community has been designated a senior retirement community. In this one case, it is legal for the HOA to accept only buyers who are over a specific age. Often, these communities are also allowed to reject buyers or renters who have children, although they cannot prevent anyone with children from visiting. The idea is to create a quiet community for seniors to enjoy.
Can LGBTQ Neighborhood HOAs Discriminate?
Of course not—if someone who identifies as straight wants to move into a gay district that has an HOA, they're legally allowed to. Many LGBTQ neighborhoods are seen as something of a refuge for those who feel different, whether it's because they're a minority religion, from another country, or have an artistic vision that others don't get. Because of this, many LGBTQ districts are incredibly diverse. This is often one of the most amazing benefits of living in one of these neighborhoods.
Working with a gay or lesbian real estate agent can be very helpful when learning about HOA rules and what you could and could not do as a homeowner. You need to fully understand these rules before you buy a home governed by an HOA.