Dallas, Texas, is one of the largest cities in the state. Many people live and work in Dallas or in the larger Dallas/Fort Worth metro area. But as a member of the LGBTQ community, is Dallas a good place for you and your family? While it's true that the city is widely known as one of the more liberal cities in Texas, it's still in Texas—isn't the state as a whole less than welcoming to LGBTQ individuals? Fortunately, Dallas truly is quite welcoming. While you'll have those who might be less than pleasant to people of the LGBTQ community, you'll have that just about everywhere.
Legal Protections and Benefits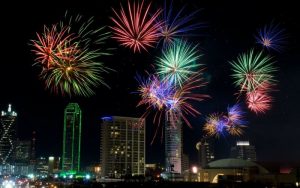 Dallas has passed a number of different protections and benefits for LGBTQ individuals and couples:
Dallas County has passed laws for county employment that protect against discrimination on the basis of both sexual orientation and gender identity. It is one of three counties in Texas to have such protections.
The city does offer its city employees domestic partner benefits, including health insurance, to same-sex couples who aren't married.
Dallas and Fort Worth both have prohibited discrimination in public and private employment, housing, and public accommodations. These laws apply to both orientation and gender identity.
The Dallas Independent School District has policies in place that protect students from bullying based on sexual orientation, gender expression, and gender identity. Fort Worth ISD also offers these protections.
Likewise, the University of Texas at Dallas has non-discrimination policies in place to protect both students and employees. The university also does not allow for discrimination in its on-campus housing.
The Dallas Police Department has an LGBT Liaison & Community Engagement Officer who works to provide solutions to issues the LGBTQ community faces.
Gay Neighborhoods in Dallas
If you're considering a move to Dallas and want to live in a gay district, talk to your gay or lesbian real estate professional about homes in the Oak Lawn/Cedar Springs Road neighborhood. This area is the largest gay neighborhood in North Texas and is the central area for gay nightlife in Dallas. It's also home to a number of LGBTQ-owned businesses and restaurants. The Cathedral of Hope, a large welcoming church that caters to the LGBTQ community, is located on Cedar Springs Road.
Another area you might consider is the Bishop Arts district. It's also hope to many different LGBTQ-owned businesses and other establishments.
All in all, Dallas is certainly one of the more welcoming cities in Texas, and it's one of the top places to live and work in the state for those in the LGBTQ community.