Thinking about making the move to Ohio? If you are, you may want to look at Dayton. While it may not be as famous as Columbus or Cincinnati, Dayton does have a lot to offer the LGBT community. Ohio in general does, although it's often overlooked by New York, California, Florida, and other more progressive states. The low cost of living and the open, welcoming atmosphere, however, are definitely reasons why you might want to look at Ohio, specifically Dayton, as your future home.
What You'll Find in Dayton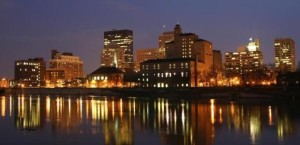 Dayton's economy is built on the aerospace, defense, and healthcare industries, but the city also has a lively performing arts culture, too. There are a number of internationally-recognized ballet troupes, orchestras, and theaters in the city. If the show you're looking for isn't in Dayton, it's just a quick drive to Cincinnati, Greenville, or Springfield. As the main city in the Dayton Metro Area, you've got plenty of different shopping centers, restaurants, clubs, and much more nearby.
There's even a gay district. Oregon is a neighborhood in Dayton that's full of amazing historical homes. It's listed on the National Register of Historic Districts, and a large portion of the people who live here are part of the LGBT community. Oregon is near the main business area of the city, giving residents a quick commute and access to everything available there. The area also has a good number of LGBT-owned shops and restaurants.
Ohio, Dayton, and LGBT Rights
While Ohio did vote to ban same-sex marriage via a constitutional amendment in 2004, that amendment was nullified by Obergefell v. Hodges in 2015. Prior to this, Dayton did offer same-sex domestic partner benefits, one of only nine cities in the state to do so. The city also passed an anti-discrimination ordinance regarding employment that covered both sexual orientation and gender identity, something that was also fairly rare in Ohio at the time. This ordinance protects LGBT individuals in employment and housing.
Couples or individuals in Dayton who want to adopt can take advantage of both joint adoption and step-parent adoption. Neither the state nor the city has any kind of discriminatory policy regarding orientation, although there is no protection, either.
Overall, Dayton is one of the more liberal and welcoming cities in Ohio and may be perfect for those who want to live in a large city but don't want to pay the high cost of living that many metro areas have.