Home location engines like Zillow and Trulia have made finding the perfect house easier than ever before. But it's also made it much easier for lots of great homes to slide right under the radar.
A lot of homes end up staying on the market for months due to a few small mistakes in their online listing home profile. If you'd rather have your home sold sooner rather than later, check out these five quick tips that you can use to get your home listing more traffic.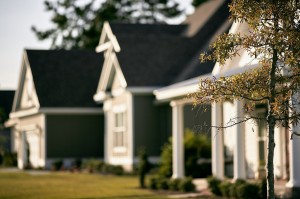 Make Sure Your Price Ends In 900
Everyone knows that a home priced at $249,900 realistically comes out to be over $250,000. But there's some subtle psychological effect that makes prices ending in 900 seem so much cheaper. If you need proof of its effectiveness, just go to a grocery store and see how many product prices end in .99.
Price Appropriately the First Time
For some odd reason, sellers seem to think that they need to price their home really high, and come down over time. But all this does it turn off potential buyers for good, or encourage really aggressive negotiations. Price your home $50,000 above the true price you want as a maximum, and come down gradually during negotiations with your buyers.
Upload a Video Tour
It's impossible to get a true feel for a home through the twelve or so pictures you get on an online profile. Go to an electronics store and buy a simple camera for under $100. Use it to give your viewers a video tour or if you have a good smartphone, you can use that instead.
For bonus points, take a walk around the neighborhood and show them the other homes. Remember, when you buy a house you're buying into the area too!
Avoid Words like "Quaint" and "Cute"
Words like "quaint", "cute", and "economical" sound great on paper; however, to most potential buyers, these words could be a deal breaker. It'd be just as bad as if you said the house was small in bold letters at the top of your listing.
If you want to use adjectives to describe the home, use words that feed into the positive attributes and ignore the negative attributes altogether.
Make Your Visiting Times Flexible
Sometimes life gets in the way. If a prospective buyer is only able to see your house outside of your established listing time, find a way to make an opening for them. It's worth having a home viewing at 11pm if they end up buying the property isn't it?