One of the things you'll likely see on most lists of tips for buying or selling your home is to find a real estate agent you feel comfortable with. Some of these lists may touch on why this is important, but some don't. That leaves you asking why this is such a major step. After all, it's not like you need to be comfortable with your banker, insurance agent, or car salesperson. But a real estate professional has a slightly different job than these people do, and that job depends on a higher level of connection between them and you.
Being Comfortable Means You'll Feel More Open to Talking About Your Needs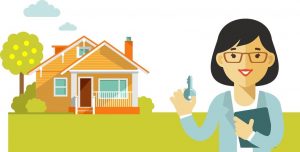 If you're uncomfortable around someone, you're not likely to speak up about your needs. You'll want to keep communication to a minimum and try not to spend too much time with this person. That's the opposite of what you need to do with your real estate agent. You need to feel relaxed and open to discussing all of your needs, even the minor ones that you think others might see as insignificant.
This is one reason why those in the LGBTQ community often want a gay or lesbian real estate agent. They don't have to worry that the agent will discriminate against them for being LGBTQ. They feel free to discuss their relationship and ask questions about the LGBTQ community, how being in a same-sex relationship can affect buying/selling a home, and other topics that they may not want to bring up otherwise.
They Will Be More Comfortable with You
If you feel relaxed and comfortable with your real estate agent, they will feel more comfortable with you, too. This means that they're going to have a better sense of what you're looking for in a home. They will feel more open to showing you homes that might not meet your exact list of needs, but that they feel may be a good fit. Since you'll be more relaxed and open to discussing your wants, that will also help them find great properties to show you.
They Will Be Open to Making Suggestions
If you're selling your home, you want an agent who will provide critical feedback. Agents who feel like their clients value their input are going to be more likely to point out areas that may need improvement. If you and your agent don't seem to be connecting, they may be hesitant to point out too many flaws in your home because they think it might seem like a personal attack on you. You don't want that – you want an agent who will feel free to tell you exactly what you need to do to get the most out of your property.