Are you thinking about making the move to Ohio? As a member of the LGBT community, simply moving to another state isn't as easy as it would be if you were straight. You have to take into account what protections you'll have, if there have been any reported hate crimes, how welcoming the schools are to children of same-sex parents, and other issues. It's helpful to have an idea of what cities have been rated as great places for LGBT families. Here are a few of the places in Ohio where you and your gay or lesbian real estate agent should start your house search.
Cleveland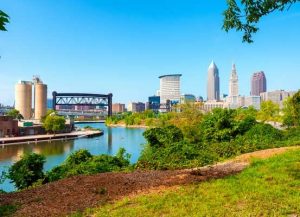 Cleveland is one of the largest cities in Ohio, and as such, it has just about everything you might need: many employment opportunities, great things to do on the weekends, and several areas that are very welcoming to LGBT people. In fact, in the 1940s, Cleveland was actually on level with San Francisco and New York as far as LGBT culture went.
There are a couple of suburbs in Cleveland that are especially great for LGBT individuals and families. Lakewood is smaller town that sits to the west of Cleveland proper, although the larger city has since grown into and around it. A trip through the neighborhoods here will reveal a number of rainbow flags and other pride symbols. During the 90s, Lakewood had the most per capita LGBT residents in the state.
Then there's Tremont. This section of Cleveland is also very LGBT friendly. It features older homes that have been renovated over the years. The area is also known for its great restaurants and its access to Cleveland's downtown area.
Columbus
The capital of Ohio, Columbus is also large enough that there are plenty of neighborhoods and nearby suburbs for you to choose from. The city has been named one of the top cities in the US to relocate to and one of the top up and coming cities of the future. Its zoo has also been highly rated.
If you're moving to Columbus, check out German Village. It's quite popular with the LGBT residents of the city, and there are many different gay bars, theaters, and other businesses owned by gay and lesbian entrepreneurs.
Cincinnati
Rounding out amazing places to live in Ohio is the other large city, Cincinnati. In Cincy, you'll find a great annual pride festival, a liberal atmosphere, and acceptance from your neighbors. This is especially true if you live in the Northside, the city's local gayborhood.