If you believe that your real estate agent, a seller, a buyer, a lender, or anyone else involved in the buying or selling of a property is discriminating against you, it's important to realize that you don't have to simply allow it to happen. There are some channels you can go through if you believe discrimination has occurred. Of course, there's always the chance that the outcome won't be what you're looking for, but you should at least make the attempt to shine a light on what's happening. If you don't, there's a good chance the discriminating party will continue to act the same way towards other LGBTQ individuals or families.
Dealing with Discrimination from a Real Estate Agent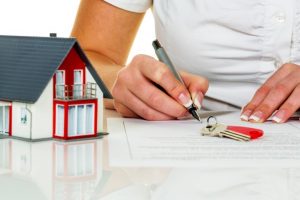 If you feel like a real estate agent has discriminated against you, you may be able to reach out to the agent's office. Often, these agents are affiliated with a real estate company such as Re/Max, Century 21, or Keller Williams. You may be able to talk to someone else at their office or with the agency. At worst, you can switch agents or even agencies if you feel like you won't get equal service with another agent with that company.
Because of this, many LGBTQ individuals do seek out a gay or lesbian real estate agent. These agents will assist you with purchasing or selling your home without any fear of discrimination. They may even serve as an ally if you're discriminated against by someone else in the purchase/selling process.
The Fair Housing Act
Any time you face discrimination, you may find that you're protected under the federal Fair Housing Act. While the act does not specifically state that it offers protection based on sexual orientation or gender identity, there are some specific times that it can. Any type of discrimination based on non-conformity with gender norms or stereotypes can be covered by the Fair Housing Act. Any time someone discriminates because a person isn't acting as they believe someone of that gender should act, they are in violation of this Act.
You're also covered by the Fair Housing Act if the discrimination has to do with your health. You cannot be discriminated against if someone believes you have or may contract HIV/AIDS, for example. You can also seek protection via the Fair Housing Act if your loan was rejected because you were a same-sex couple yet still meet all of the loan requirements.
These are just a few things you can do if you believe you've been discriminated while involved in the purchase or sale of your home.