We've all heard of the Castro District, Boystown, Chelsea, Dupont Circle, and many of the other established and popular gay neighborhoods. While these communities continue to thrive, a number of new LGBTQ neighborhoods have popped up over the years. Some come and go fairly quickly, but others are poised to become modern spaces that LGBTQ individuals and families will call home. Here are a few of these emerging LGBTQ communities.
The Marmalade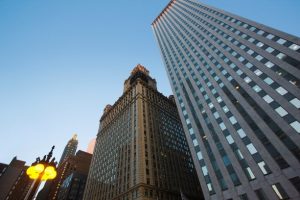 The Marmalade is a neighborhood in Salt Lake City, Utah, the home base of the decidedly anti-LGBTQ Church of Jesus Christ of Latter-day Saints. However, the city itself is surprisingly open and welcoming to those of all orientations. Same-sex marriage was actually legal here a year before the Supreme Court made it nation-wide. The city swore in an openly gay man as its mayor in 2016.
The Marmalade is home to various gay bars, clubs, and other businesses owned by members of the community. Housing here is quite affordable, and many young professionals are calling the neighborhood home. The Marmalade is quickly transforming into a hub for new businesses and those looking for comfortable, affordable homes.
Andersonville
While Chicago is known for its gay neighborhood of Boystown, that's not the only LGBTQ community. Andersonville is situated on the north part of the city. Originally made up mostly of Swedish immigrants, today this neighborhood has many amazing restaurants and boutiques. It's become more than just a great LGBTQ community—it's known as one of the best in Chicago. One of the neighborhood's strengths is that it doesn't try to be Boystown or any other gay neighborhood. Instead, it has created a unique atmosphere all its own.
Bywater
In New Orleans, the French Quarter is the traditional gay neighborhood, but the Bywater District has recently emerged as a more affordable alternative. This area is home to many new businesses, an open-air market, and much more. It's less of a tourist destination, too, so it's usually much quieter. It's home to the renowned Country Club, which allowed gay members to join back in 1977. This was one of the first places to allow openly LGBTQ members at the time, and today, it's the center of the community.
If you're looking for a great LGBTQ neighborhood but find some of the more established areas to be outside of your price range, you can always talk to a gay or lesbian real estate professional about homes in one of your city's emerging gay ghettos. These new communities may have just what you're looking for.