Many people know Oregon as a very welcoming, LGBT-friendly state. Its people elected the first openly bisexual governor, and there are two gay justices on the state's supreme court. Many flock to Oregon every year to vacation in Portland and on the coast, but what if you're considering a move here? As many gay and lesbian real estate agents will tell you, Oregon has a good number of great cities for you to live. While many would assume Portland is the place to be, it's not the only city you should consider.
Eugene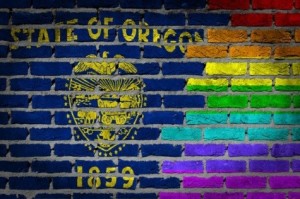 Eugene was named by The Advocate as one of the country's top LGBT cities in 2012, and it continues to rank highly. Eugene has a long history as being a haven for LGBT individuals dating back to the 1960s. The Eugene/Springfield Pride Festival is one of the biggest in the area, plus Eugene has its share of LGBT-owned businesses, bars, and clubs.
Astoria
Astoria sits on the Columbia River on the Oregon/Washington border. It's a couple of hours from Portland, and it's a great home for those who want to be near a large metro area but don't want to live in it. Astoria was originally a fishing town, but today, it's home to many restaurants, museums, shopping centers, and coffeehouses.
Corvallis
Corvallis sits in the Willamette Valley to the north of Eugene. It doesn't have the long history of being a major LGBT city, but it has become very popular recently. Part of this is due to the fact that Oregon State University is located here. Corvallis has held a pride festival yearly since 2009 that the university helps sponsor along with major companies such as Hewlett-Packard. If you want that college town vibe, Corvallis may be a good option for you.
Salem
Often confused for the city that held the witch trials (Salem, MA), the Salem of the West Coast is the capitol of the state. It has a very vibrant and lively LGBT scene that is growing. With a gay chorus and several gay sports teams, Salem has become a popular place for LGBT individuals and families to put down roots. In 2002, the city voted to add laws protecting transgender individuals and to ban discrimination on both orientation and gender identity.
These four cities are only a few of the choices you have in Oregon. If you're considering a move to the west, but don't want to deal with the high cost of living you'll find in California, a move to Oregon may be the right option for you.