New Jersey offers a lot for the LGBT community besides a place to live that's near New York City but isn't anywhere as expensive. It's actually a lovely state on its own, and it has some wonderful people. It's become known as one of the best places for LGBT people on the east coast, especially those who want to be near Philadelphia or NYC without living in those large metro areas. If you're talking to a gay or lesbian real estate agent about moving to New Jersey, here are some of the towns and cities you might want to consider.
Jersey City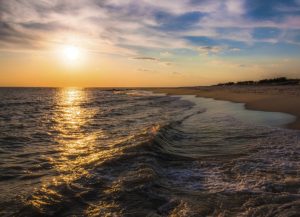 Jersey City is a fairly large city—with more than 260,000 residents, it's actually the second-largest in the state. It's also one of the biggest supporters of the LGBT community. The HRC has ranked it incredibly high on its list of outstanding cities for LGBT families. It's also one of the most affordable places to live. Home prices come in under $300,000 on average. That might seem like a lot, but it's much less than you'd pay in nearby New York.
Asbury Park
Is Jersey City too big for you? Try Asbury Park. This smaller city has a fraction of the population, but at 16,000 people, it's still large enough that it has many of the comforts and perks you've come to love. The HRC ranked it number six in the state for LGBT rights and support. It has a thriving LGBT community and has a large pride parade every year. With beach access and many LGBT-friendly bars, Asbury Park may be the ideal home for you.
Cape May
Don't care about being close to NYC or any other large metro area? Cape May is about as far as you can get and still be in New Jersey. It's on the southern end of the state and attracts those who are really looking for the quiet life. Even though it's not large, it's been named as one of New Jersey's best beach towns and sees a number of tourists come every year to stay in its bed and breakfasts. Home prices here can be all over the place, with some priced fairly low while beachfront properties go for more than $1 million.
These are just a few of the places in New Jersey you might want to consider moving to. Upper Montclair, Ocean Grove, and Collingswood are also great places for members of the LGBT community.