Buying your first home is an amazing prospect, but it can also be a time of great confusion. As soon as people find out that you plan on buying your first home, they want to give you advice they think will help you. Some of it might, or it might make you even more overwhelmed or confused. Here are a few simple tips that can make finding and buying that home just a tiny bit easier.
Remember, You Do Not Need to Own a Home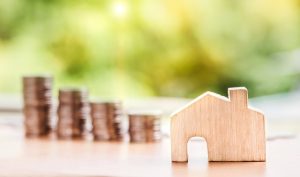 Before you feel like you must be going out and buying your first home, remember, you do not need to. A lot of people feel pressured to buy a home by specific ages. Their friends are doing it, so they must, too. If you do not want to, then don't! It is that simple. Live the type of life that makes you feel comfortable.
If You Want to Buy Your First Home, Don't Rush the Process
For those who do feel strongly that they want to go out and buy that very first home, that is wonderful. Just make sure you take the process slowly. It is not a race, and moving forward too quickly can actually make the process harder, not easier. Take your time to find the right everything – the right Realtor, the right lender for your mortgage, and most importantly, the right home.
Don't Make Yourself Live with Regrets…
If you go with the first home that seems like it might work, you may look back later with regrets. It felt alright at the time, but then you realized it wasn't enough. Some homes are big enough for a single person or a couple, but not large enough for kids. Other homes are not big enough to entertain, when that is a priority. Just think about what you want now, and what you will likely need tomorrow, and find a house that feels right.
… And Don't Miss the Obvious
Plus, if you rush the process, you may miss obvious issues with the house that would have been caught if you took your time. Get the house inspected, by multiple people if necessary, and do not rush your time in the house. Your Realtor is there to help you spot problems, so ask them their opinions, too.
When buying your first home, make the experience a good one. Seek out professional help with each step of the process, such as what we can offer you here, and go with the soundest advice. Don't go along with anything that does not feel totally right. It is not worth the risk with an investment as big as a new home!