Snowbirds is a term used for people who live most of the year in a northern climate, but then move to a warmer area for the harsh winter months. Many snowbirds own RVs and simply drive south when the temperature drops, while others may own a second home in a warmer state. If you're a snowbird, and also a part of the LGBTQ community, never fear—there are plenty of welcoming places for you to go during the winter.
You might enjoy your snowbird location so much that you decide to move there permanently or to purchase a second home in the area. If that's the case, you have a number of different factors to consider.
Snowbirding to Florida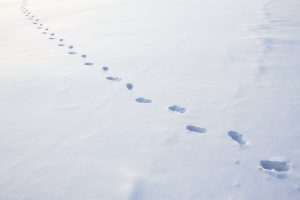 Many people on the East Coast spend the winter in Florida. This is an excellent location for LGBTQ snowbirds. St. Petersburg is considered both a very welcoming city and a great place to escape the winter. It's very affordable, has a lot to offer, and isn't far from the beach. For those who really love the big city, Orlando is another good destination, although it tends to be more expensive due to the high number of tourists. Lake Worth is known for its large LGBTQ community, as is South Tampa.
Options on the West Coast
On the other hand, you may want to spend some time in California. The golden beaches of this state are well-loved by snowbirds, but you do need to keep the climate in mind. San Francisco may seem like the natural place for LGBTQ snowbirds to travel to, but the rain and the proximity to the ocean do keep the temperatures in the 50s or lower during December and January.
Instead, try going inland a bit. Anaheim is popular since Disneyland and other attractions are located there. It's also not far from the warmer beaches of southern California.
Other Locations
Snowbirds are often attracted to locations in Arizona, New Mexico, Texas, Alabama, Mississippi, and South Carolina. Of course, not all of these locations are known for their welcoming attitudes. You can do your research and learn more about specific locations before you travel there. If you're in an RV, of course, you can always simply load up and drive somewhere else if you decide you don't like where you are!
Once you do find the perfect place to escape the cold, you may want to look for a more permanent option than an RV. You'll find many gay and lesbian real estate professionals are ready to help you purchase a second home or make the move to a warmer climate.