Many people assume the southern states are fairly conservative and anti-LGBTQ based on the news. Yes, horrible things have been done in Alabama, Mississippi, Oklahoma, and many of the other states in the South and Southwest regions. However, just like any states, these places have their good and their bad. It's just that the bad seems to make the news much more often. If you speak to a gay or lesbian real estate expert in these areas, they'll tell you that there are some great places for LGBTQ individuals and families. You just have to keep a few things in mind when looking for a place to live.
Larger Cities Tend to be More Welcoming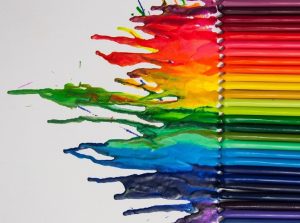 Larger cities, overall, tend to be more liberal. Dallas, Houston, Tulsa, Little Rock, Savannah, and New Orleans are all home to a good number of LGBTQ people. The larger the city, the more people in it, so naturally you can expect to find those from all walks of life. Of course, some people in these larger cities are still uncertain about LGBTQ people. If you're uncertain about a neighborhood, you can always look at the crime statistics online.
Some Smaller Cities Are Great, Though
That doesn't mean you should avoid the smaller cities and towns, though, especially if that's where you really want to live. Many of the smaller college towns are very open and welcoming because the demographic tends to be younger. You never really know until you visit the area and get a feel for it yourself.
Some Areas Seem Bipolar
You might find one neighborhood in a southern city adorned with rainbow flags, but several blocks over, that's definitely not the case. Neighborhoods in some cities vary a lot. Some seem to change from block to block in some of the more extreme areas. You'll get a sense right away of which places are more open and which are not. Many of the areas that are considered arts districts or immigrant districts (Little China, Little Italy, the Asian district, etc.) are often melting pots where everyone is welcome.
Remember that Everyone Is Different
You might hear about a neighborhood that's considered predominantly LGBTQ. These gay ghettos, as they're sometimes called, can be the perfect place for some individuals and families. For others, though, they may not feel quite right. Even if you're a part of the LGBTQ community, you may find that you don't want to live in one of these neighborhoods. Always visit the area before you buy to get a sense of whether or not it's right for you.