If you're in a same-sex relationship and are considering moving somewhere new, there are a few different questions you need to ask yourself. While your gay or lesbian real estate agent will be able to provide you with a good amount of information about your new location, they may not be able to answer everything. Of course, you have to know the right questions to ask in the first place. Some of these questions you'd think to ask, but some you might not.
What protections does your new city and state offer?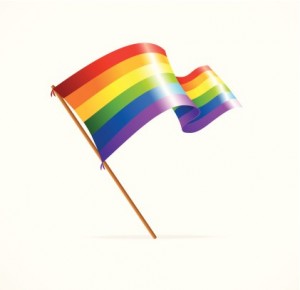 Are there protections offered for the LGBT community in the state, county, or city offered? Often, even the state doesn't have hate crime laws or anti-discrimination laws, the city or country will. Make certain you know what protections you and your family will have. It can make all the difference and may be an indication of how you'll be treated if people learn you're a part of the LGBT community. Of course, that's not always true, so don't assume that no hate crime laws means that people will not accept you.
Do local businesses offer LGBT protections and benefits?
Do local businesses, especially those you're considering working for, offer same-sex partner benefits and support LGBT rights in general? If you're moving for work, you probably already know how your company is, but if you're not certain about your employment after you move, you may want to do a little research into local job opportunities.
Is the city highly ranked by the Human Rights Committee?
The HRC ranks more than 500 cities every year on their list of how welcoming and supportive they are. While not every city is on the list, all of the state capitals and many of the larger cities are. You can get a good idea of how welcoming a city is by looking at their HRC scorecard.
Does it have a gay neighborhood?
While not a deal breaker, a city that has a gay neighborhood or gay ghetto is usually more welcoming and accepting than cities that don't have one of these districts. Of course, so cities are so welcoming that there's no real need for a gay neighborhood. LGBT individuals and same-sex couples live throughout the city in all neighborhoods. You don't have to move into this area, but there are often welcoming LGBT businesses and schools in these neighborhoods, so they're worth checking out.