The National Association of Gay and Lesbian Real Estate Professionals (NAGLREP) conducted a survey in April of 2015 to see what trends could be identified in the LGBT real estate market.  This survey has 1,798 participants.  So what did the 2015 LGBT Home Buyer and Seller Survey show?  Let's take a look!
The Key Factors LGBT People Look for in a Neighborhood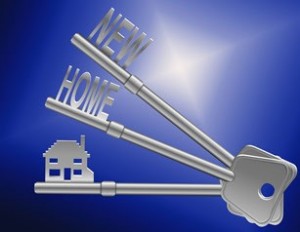 If you asked a gay or lesbian real estate agent what their LGBT clients look for in a neighborhood, most would say that they want to feel at home there.  This survey narrowed that rather broad statement down further.  By "feeling at home," most mean they want to feel safe: 80% of those surveyed said that living in an area with a low crime rate was a major factor in their search for a home.  Living in an open, progressive neighborhood also ranked fairly high with 70% of people saying that was important to them.
Interestingly enough, living in a gay community is no longer a major concern for most LGBT home buyers.  Only 33% said they considered it very important to leave in an area with other LGBT people, while only 13% said it was important to live in a gay neighborhood.
Where do LGBT People Live?
Not all LGBT people look to live in the same areas, but it appears that gender plays a part in where people make their home.  According to the survey, 43% of all male participants said they were likely to move to larger cities, while only 30% of the female participants said they were drawn to large metro areas.
Schools are Important
Lesbians and bisexual women were more likely than gay or bisexual men to have children, the survey showed (19% to 6%).  However, 59% of all young LGBT people in the survey said they planned on having children, so this percentage could dramatically shift within the next 10 years.  Those with children said that schools played a major part in determining where they moved (42% said schools were very important).  Out of those who plan to start a family, 45% said that they would consider moving if it meant getting their children into better schools.
Buying Real Estate
Finally, the NAGLREP was interested in seeing how many LGBT people owned real estate.  The survey showed that a little more than half (54%) of all participants owned some form of real estate and that ownership was split fairly evenly between men and women.  However, this survey was conducted before same-sex marriage was legalized—if the survey is done again next year, it's very likely that this percentage will have increased.